KADA Technologies Co., Ltd., a leading software development service provider in China, today announced the release of Page2images, the best mobile website screenshot tool ever that enables businesses to go mobile with mind-blowing user experience. At the meanwhile, Page2images also support high quality, fast and free desktop website screenshot which can fit requirements all kind of users."Moving websites from PC to mobile screens has become an irreversible trend and Page2images is an excellent desktop-to-mobile emulator & screenshot tool that helps seamlessly move websites from PC side to mobile devices," said Chen Hu, CEO of KADA.
Page2images is a 100% mobile websites friendly and Flash/heavy Javascript friendly tool that offers 99.9% online guarantee and integration with well-written doc services. Featuring four tools, Mobile Emulator, Batch Url to Image Converter, Free Mobile OK Checker and Batch Mobile Checker, Page2images is a super user-friendly service with the most comprehensive APIs.
Mobile Emulator, the most fundamental tool of Page2images, creates the mobile version of PC websites for users based on custom options including mobile device models, sizes and rotations. Each conversion took between five to ten seconds. Users are allowed to download the generated images or check them out by copying and pasting the URLs in a browser.
Based on Mobile Emulator, Batch Url to Image Converter is developed to batch process no more than 2,000 websites at a time. Similarly, users can download the generated the content in a package. The service is designed to cater businesses and individual users with the need of converting huge volumes of websites.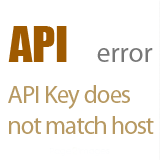 Free Mobile OK Checker is a tool for checking the viability of converting certain sites. Upon submitting a website URL each time, users will receive an image and all the relevant parameter information of the website. Likewise, the image is downloadable.
In case users intend to batch check whether certain websites are mobile friendly, Batch Mobile Checker comes really in handy. The tool is capable of checking no more than 2,000 websites at a time. Documents with the extension name of .csv are available for download, which record information of each and every website regarding the viability of transformation in detail.
Page2images provides users with the open source codes to integrate the tool into their own projects as well as comprehensive and easy-to-follow API documents for different needs. In addition, complete demo source codes of several language versions are available for reference.
More information about page2images.com, please click here.